The Heavy Lift Quadcopter (HLQ) is a gas-powered utility platform for numerous unmanned cargo applications in remote areas. Today's battery-powered UAVs and Radio Controlled aircraft that weigh less than 100 lbs. provide limited cargo capabilities and operating range. They typically offer little more than a tool for collecting imagery and surveillance.
In addition to imagery equipment, the HLQ can carry greater than 50 lbs. over several miles providing a durable cargo platform for numerous applications:
First aid delivery for resort areas and mountain trails
Cargo delivery to oil platforms
Scanning of cattle and crops
Monitor oil pipelines
Deliver spare parts to fishing vessels
The innovative design weighs less than 70 pounds and uses mainly commercial off-the-shelf components which reduce maintenance costs and downtime. The HLQ is GPS enabled, easy to fly, and can provide 200+ waypoints. Later this year, development will begin on more efficient versions of the HLQ that reduce weight and increase lift. In addition, bio-fuels will be evaluated to further reduce aircraft emissions.
Manuals, on-site training, maintenance support programs, and operational videos are also available. Please fill out our RFQ form detailing your requirements. An account manager will contact you to further discuss the HLQ within one business day.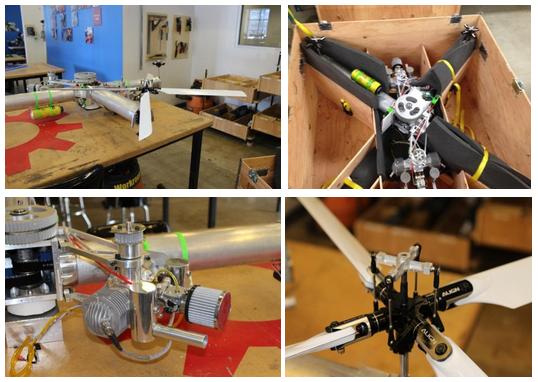 Specifications:
VTOL Design: Quad-copter
Battery Power: 2 x md4-1000 Flight Battery, 6S2P LiPo, 22.2V, 13000mAh
Vehicle weight: 5.8 lbs.
Payload weight (max): 2.6 lbs.
Maximum take-off weight: 13.2 lbs.
Climb rate: 16.8 MPH
Cruising speed: 26.8 MPH
Endurance: Exceeds 45-90 minutes (flight time depends on wind/weather, payload and age of battery)
Flight radius (max): 12.4 miles
Service ceiling: 6,562 feet ASL
Propulsion: Quad-Rotor, Electric
GPS (Global Positioning System) capabilities using waypoints
Autopilot Capabilities can follow predefined waypoints, auto-return to launch; loiter and Circle around a point of interest; autonomous flight capabilities
Avionics:
Ground control station with telemetry and video
Digital Video Recording
Portable handheld monitors with wireless video receivers
Operational Conditions:
Temperature range: -10 – 50°C
Humidity: max 90% r.H.
Wind tolerance: steady pictures up to 13 MPH, max. up to 26 MPH
Dimensions:
Diameter: 40.5 inches
Height: 19.7 inches
Software & Accessories:
Customized Landing Assistant software
Battery Charger
Rugged Carrying Case
Laptop provided by operator
Communications:
Fully autonomous antenna
Long range (12.4 miles) motorized tracking antenna for Command and Control and Video link (SD)
Payload:
FPV Camera
FLIR Vue Pro R

640x512 Sensor Resolution
19 mm lens
30 Hz



3 axis Brushless gimbal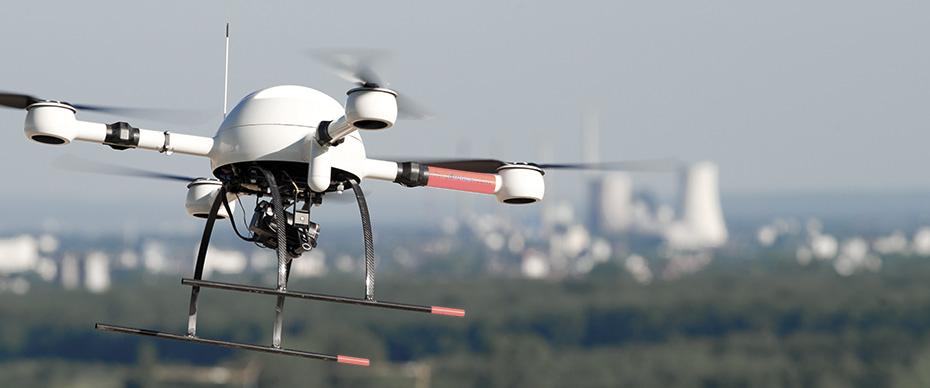 United Equipment has licensed an innovative technology developed at NASA Langley designed to reduce noise intrusion through windows and aerostructures. Lab tests indicate the potential for as much as 20 dB noise reduction in aircraft cabin environments. Function testing is ongoing for initial use in helicopter applications.
Please contact us if you are interested in learning more.